The Person Behind the Blog: Ferry Vermeulen
09/08/2018 Ferry Vermeulen Knowledge Base
It is my true passion to combine my interests in travelling and product safety. That's why I am travelling all around the world to sort out how product safety legislation has been arranged in all those countries out there. Meanwhile, I am building a trustworthy network of information and partners.
8 years and over 50 countries later, I am still on the road.
By documenting the process through my travel & compliance blog, I hope to help companies by taking away barriers and enable them to sell their products to a broader market.
See below for my full story.
Upcoming Events
I will be speaking at the following upcoming events in 2019:

Free eBook: CE marking checklist - Is CE marking required for my product?

Free eBook: What does the CE marking process look like?
Free eBook: What should be in a manual for the EU?
Free eBook: What should be in a manual for the US?
Free eBook: How do I create compliant documentation?
Download Free Templates for the Declaration of Conformity



Do you want to self-certify your products?
Visit the INSTRKTIV Shop for compliance DIY products, such as templates for user manuals and Declarations of Conformity.
Listen to the SFZ PodCast with Ferry: Product Safety Around the World
| | |
| --- | --- |
| | On the SFZ podcast, Max Breckbill interviews successful ($100k p.a. minimum) Self-Funded Founders who are building their own eCommerce, SaaS, Digital Product, info products, Physical Products or Productized Service businesses. In this episode, Max interviews Ferry about his entrepreneurial journey and product safety. |
Follow me on Social Media
Featured Conferences
I regularly speak at conferences in the field of product safety, eCommerce and Technical Communication.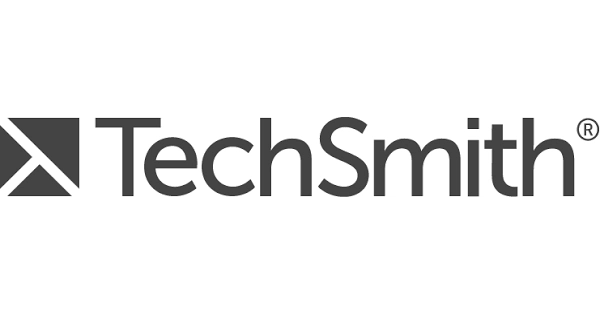 My full story
Being raised in a family running a factory, industrial manufacturing and mass production have always been part of daily life. The choice for a study like Industrial Design Engineering seemed quite logical.
I was a just graduated university student when I started my own Product Development agency in Amsterdam, directly after graduating. I was trying to make a living by designing products for clients and hoped to become rich with some of my own products :)

I wanted to create a decent business and have the freedom to do what I wanted. Create new things! Personally, I wanted to live abroad: in Berlin! The city of Freedom as I experienced it in the late 90's early 00's.

Although the business went quite ok, it didn't give me any real satisfaction. We were mainly working for SMEs and with innovation subsidies from the government (we were quite handy in arranging those for our clients). We knew that most companies worked with us because we were cheap for them. Also, our own products didn't work out that well because of our lack of experience.

But what I really struggled with, was that most of my fellow graduates had awesome jobs at big Dutch corporates, like Heineken, Philips, Shell, ING, Unilever or G Star. I felt like I was missing out. At a certain point, I was at a birthday party when someone I knew from university said: "Oh, so you still haven't found a real job"?

Not much later, the government stopped the innovation subsidies, which literally killed our main source of income.

Then one of our clients asked if we could create the user instructions for the barbecue that we had designed and engineered for him. We did this and I was able to combine my usability skills (for creating user-friendly texts), 3D skills (for creating awesome illustrations), design skills (for creating appealing documents) and legal knowledge (I always found it interesting to sort out what legal product safety legislation there was. This legislation also gives requirements on the content of the user instructions), to create great instructions.

A new company was born.

SEO was just about to become popular back then. I claimed some strategic URLs, put content on them and BANG, we were on spot #1 on Google for many relevant keywords. After being one week live, the phone rang. It was the Japanese company AKAI, for which my former company still makes all its manuals.

I saw HUGE opportunities in using the user-focused approach I had from my industrial design engineering background and my interest in the legal matter to add value to the market.

My plan was to create user-friendly and compliant documentation, invest in SEO and gain international clients. The company started to grow and I started to make a plan for entering the German market. I worked on our Google rankings in Germany, with the aim of moving to Berlin one day. This resulted in the first German clients, such as Leitz and LIDL.

Unfortunately, loyalty to my team and business partner kept me going to the office every day. It became a terrible routine. I really felt imprisoned and resented being stuck in the same old location. It came to the point that I had just enough with what I was doing. I decided to quit my current business and split from my business partner.

I sold the shares of my company to live my dream and moved to Berlin. I took my online marketing skills with me and read some books, such as the 4HWW to build a new business (INSTRKTIV), but this time WITHOUT a physical office and without my own staff. This was a process that took me two years. Now, my team lives all around the world, and my people work from home or co-working spaces. I have a virtual assistant (whom I met in person last May) and a virtual office for picking up the phone. I maintain my product safety and travel blog to keep the traffic going and win new gigs. I earn money by doing consultancy, project management and affiliates and by supporting information products that I am developing.

After two years of working on my new business, there is a constant stream of income again, all built by myself. I am free to do my work from anywhere in the world, which gives me the ultimate feeling of freedom.

After creating INSTRKTIV, I was able to combine my personal passion with my professional passions: travelling, SEO and product compliance. I travel as much as time allows me to sort out product compliance all around the world. I have been to 50+ countries and the aim is to visit them all within the next 10 years. Read more about product safety in the countries that I have visited.
Some of the clients I work for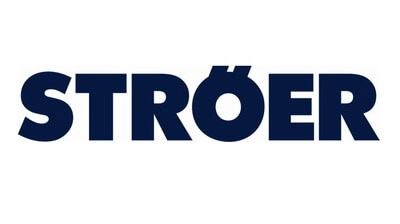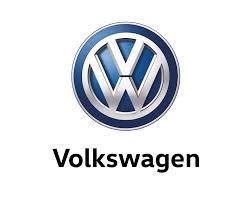 Do you want to self-certify your products?
Visit the INSTRKTIV Shop for compliance DIY products, such as templates for user manuals and Declarations of Conformity.