Harmonised Standards
5-6-2025 Ferry Vermeulen Law & Legislation
EN Standards
EN standards, or harmonised standards, are an integral part of CE marking. You can use them to prove compliance with the essential requirements of the European directives.
In this article, I will explain what EN standards are, where to find them and how to apply them.
1. What is an EN standard?
EN standards are standards that have been developed by a standardisation institute, mandated by the European Commission and are in order to comply with one or more mandatory essential requirements from a specific European directive.
Products that meet the requirements of harmonised standards benefit from a presumption of conformity with the corresponding essential requirements.
Generally speaking, harmonised standards contain the following content:
Scope - Describes the field of application of the standard.
Normative reference - Lists the standards that have been used and which are essential for the correct application of the standard.
Terms and definitions - Describes used terms and definitions.
Requirements - Gives detailed requirements on how to meet the more general requirements from the related directive.
Warnings, markings and instructions - Describes how to properly instruct users about product risks and inform them about important product characteristics?
Test methods - Describes how to test if a product meets the requirements and how to document this for the technical file.
2. Where can I find EN standards online?
Whereas directives are mandatory and can be freely accessed via the website of the European Commission, standards are voluntary and need to be purchased. You can find them for example via the ISO, IEC, DIN or BS website.
3. Is compliance with all EN standards mandatory?
It is not always necessary to meet with all the requirements from an EU directive and therefore you also may not always need to meet all EN standards.. When conducting the CE marking process, you will first need to identify the directives and standards that apply to your product. Then, you can identify the applicable requirements of both the directives and standards.
And again, standards are not mandatory but complying with them creates a presumption of conformity with the corresponding essential requirements of the directives.
4. How do I know if a certain product (including my own design) is compliant with a certain EN standard?
If you want to know if your product complies with (a requirement from) a standard, you should have your product tested. In many cases and for many products you are allowed to conduct the testing yourself. In some cases the testing needs to be done by a Notified Body. Consult the relevant directives to determine how to conduct the testing. Even though you might be allowed to do the testing yourself, not everyone has the technical ability for doing the tests. In that case you can ask a testing institute to support you.
Harmonised standards describe how a test must be conducted.
6. How do I know which EN standards apply to a certain product?
There are an extensive amount of standards out there and they are constantly withdrawn, newly developed or updated. One single clear list of all available standards simply does not exist. To find standards that could be used for the development or testing of your product, try the following resources:
To find out if standards exist, try the following:
The website of the European Commission. Select a product group and on the next page see if some relevant standards are listed.
Search on the website of normalisation institutes, such as DIN, BS, ISO, IEC, NEN and SIS, by using key words or numbers.
Google.
Search the Official Publication Journal of the European Community.
When you have found a standard that might apply to your product, make sure you check the Scope (chapter 1) to verify if it indeed applies to your product.
7. Is it common that more than one EN standard may apply to a certain product?
An EN standard typically covers one or more essential requirements of a directive and not all. In order to comply with all essential requirements, always make sure that you have found all relevant standards.
8. What's the difference between EN and ISO standards?
An ISO standard is a standard developed by the standardisation institute ISO. An EN standard is named as such, when a standard has been harmonised by the European Commission.
A standard can be developed by ISO, for example the ISO 12000-1. When the standard has been submitted and approved by the Member States, the standard will be published by the European Commission. From then on the standard is harmonised, meaning that the Member States need to adopt this standards and withdraw any conflicting standards. The standard then is named EN-ISO XXXXX. When a member state translates the standard, it is written for example as DIN EN ISO XXXXX or BS EN ISO XXXXX.
9. What's the difference between EN standards and EU directives (i.e., the Low Voltage Directive)?
An EN standard is a way to meet the requirements of the EU directives. Directives, such as the Low Voltage Directive, are mandatory, standards are voluntary. A standard is a way to use the latest state of the art technology to meet the essential (and more general) requirements of the directives technically.
Consider EN standards as a database of solutions to comply with the requirements.
How to research standards? (International and local standards)
What are standard?
Standards are technical specifications defining requirements for products, processes, services or test-methods. These technical specifications are voluntary, unless legislation, contracts or negotiated agreements (such as using ISO 9001) are applicable.
Standards ensure the interoperability and interchangeability of products and services. They improve safety of products, ecological security and sustainability and ensure a safe and healthy environment.
Other objectives of standards are to reduce costs, facilitate the acceptance of innovations, and promote free trade
https://ec.europa.eu/growth/single-market/european-standards_en
Standardisation is the process of developing standards which are the result of collaboration between experts from companies, research institutions and public authorities who sit on standards committees.
Standardization organizations develop and publish standards on international, European and national level.
Some internationals organizations are the International Organization of Standardization ISO, the Institute of Electrical and Electronics Engineers IEEE or The International Electrotechnical Commission IEC.
The European Committee for Standardization CEN, the European Committee for Electrotechnical CENELEC and the European Telecommunications Standards Institute ETSI are under the responsibility of the European Standardisation Organisations (ESO).
National standardisation bodies can submit a proposal to an International standardisation organisation to develop a standard. Once approved, the proposal is assigned to a Technical Committee (TC) where the experts agree on the specifications and requirements of the product, service, process or test-method.
The national standard committee in collaboration with experts work out a draft, on which the public can make comments. Once the comments have been reviewed, the draft standard will be approved and published.
What are EN standards?
The European Union plays an active role in standardisation policy. It promotes standards, as a way to better regulation. There are more than 20.000 standards in the catalogue of European standards.
A harmonised standard (EN) is a European standard developed by one of the European standardisation organisations CEN, CENELEC, or ETSI on request of the European Commission.
Manufacturers, other economic operators, or conformity assessment bodies can use harmonised standards to demonstrate that products, services, or processes comply with relevant EU legislation. International standards adopted by an international standardisation organisation can also be harmonised under a mandate.
The references of harmonised standards must be published in the Official Journal of the European Union (OJEU). Following website provides access to the latest lists of these references.
https://ec.europa.eu/growth/single-market/european-standards/harmonised-standards_en
Standards can be categorized in four major types:
Fundamental standards about terminology, signs and symbols, etc.
Test methods and analysis standards which measure characteristics such as chemical composition
Specification standards such as product standards and service activities standards
Organization standards such as quality management
Standards can also be categorized in horizontal and vertical standards
Horizontal standards, also called general or basic standards, contain fundamental principles, concepts, definitions and terminology for a broad subject. The "IEC/IEEE 82079-1, Ed.2 Preparation of information for use of products - Part 1: Principles and general requirements" is an example for a horizontal.
Vertical standards, also called application standards apply to specific product or product groups. For example, "EN 455 medical gloves" is a typical vertical standard.
The EU plays an active role in standardisation policy. It promotes standards, as a way to better regulation. There are more than 20.000 standards in the catalogue of European standards.
"EN 12895 Industrial trucks - Electromagnetic compatibility" (CEN) is an example listed under the EMC directive.
"EN ISO 12100 Safety of machinery - General principles for design - Risk assessment and risk reduction" (CEN) is the well-known harmonized standard to find under the Machinery directive.
What is the difference between A-type, B-type and C-type standards?
The harmonised standards for machinery consists of three types of product safety standards.
A-type standards specify basic concepts, design principles and terminology that apply to all different categories of machinery.
Although it provides an essential framework for the correct application of the Machinery Directive 2006/42/EU, it is not sufficient to ensure conformity with the relevant essential health and safety requirements of the Machinery Directive. They do not give a full presumption of conformity.
The EN ISO 12100 Safety of machinery — General principles for design — Risk assessment and risk reduction is the A-type standard.
B-type standards are standards that cope with specific aspects of machinery safety or specific types of safeguard that can be used across a wide range of categories of machinery. Two classes of B-type standards are being distinguished:
B1-standards – These standards are for particular safety aspects. The EN ISO 13849-1/-2 deals with Safety-related parts of control systems
B2-standards – These standards are for safeguards as the EN 415 Fixed guards and the harmonised standard or the EN 12254 Screens for laser working places — Safety requirements and testing.
C-type standards provide specifications for a certain category of machinery.
Specifications of the C-type standard based on the manufacturer's risk assessment confers a presumption of conformity with the essential health and safety requirements of the Machinery Directive. EN ISO 10218 Robots and robotic devices — Safety requirements for industrial robots
What are national and local standards?
Due to Regulation on European standardisation (EU) 1025/2012, a national standard means a standard adopted by a national standardisation body.
National standardisation bodies should transpose European standards into identical national standards and withdraw conflicting standards. Question is of European Member States develop local standards, which are expected to be used to comply with local product safety legislation.
According to Regulation (EU) 2019/515 on the mutual recognition of goods lawfully marketed in another Member State, the mutual recognition is an essential complement to EU legislation considering that many products have both harmonised and non-harmonised aspects.
When a product meets a local standard of a Member State, other Member States have to accept the product on their market as well. Local standards shall not contradict with EN standards.
EN and local standards can be find on the national standardization organisations.
A list of national organisations of EU-member states can be find on the CEN-website under the page "Members"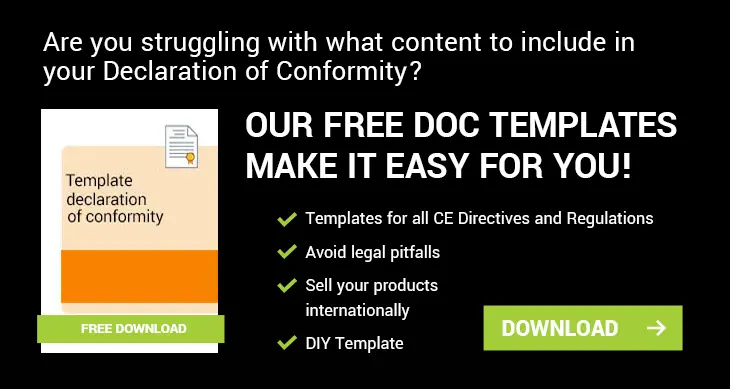 How to choose with standards to use
Manufacturers are responsible for checking that their products meet safety, health, and environmental requirements before placing them into the EU market. This means they have to follow the six steps of the CE marking procedure. First step is to identify the applicable regulations or directives and harmonised standards.
https://ec.europa.eu/growth/single-market/ce-marking/manufacturers_en
Following questions help to find the applicable legislation and standards:
Which product, appliance or device the manufacture will place onto the market?
Who is the target audience? Consumer, installer, operator, software developer, and so on.
Where does the economic operator place the product onto the market? For which European country or countries and eventually in which region the product is determined.
Which are the latest references of harmonised standards published in the OJEU?
Is there national or local legislation applicable?
EU regulations and directives regulate most part of product liability and product safety Issues.
Standards concerning technical documentation and information transfer are mostly developed by international and European standard organizations. In addition, some national standards manage these topics like the "NEN 5505 User manuals".
Regulations and directives can be consulted free of charge on the official European Commission site.
Standards, also harmonised standards have to be purchased at one of the national organisations of EU-member states or at the international standard organizations.
The most challenging task is to find if a local standard in a member state of the EU is applicable.
The websites of the European Union give the details of contact points in charge of implementation and market surveillance for the European directives and regulations. These institutions can support to find out if and which local legislation and which standards are applicable.
An example is the German contact point for the Construct Product regulation (EU 305/2011). The CPR describes procedures and not product requirements.
In addition, national legislation determine the use of construction products.
Contact to national industrial sector associations and other networks may facilitate to find applicable standards.
Ferry Vermeulen is a technical communication and compliance expert. He also is a parttime trainer at the Dutch standardisation institute (NEN). Listen to the INSTRKTIV podcast on Spotify or read one of his latest blog articles.

Linkedin I Spotify I YouTube I Facebook I Twitter